There is no doubt – the hottest issue in the media on Iran is the upcoming expected US administration's decision on the nuclear deal with Iran. As we have already written, October 15 poses a deadline, when Trump will have to report to the Congress. The most probable options are Trump "decertifying" or calling "against US national interests" or certifying with additional reservations. There is of course the option of certifying with no change, which seems less probable.
Between the two opposing sides of 'decertifying' (or declaring not in US national interests) and 'certifying', the debate is intense, and tensions are high. There are US experts, journalists, politicians and think-tanks to express opinions on both sides of the matter at hand. They deliberate the issues of Iran's nuclear compliance, ballistic missile tests, terror support, regional meddling, dismal human rights, and discuss their relevance to the nuclear deal. There is an acknowledgement of the problems, and there is a live debate.
While the US administration, Congress, journalists and 'people at large' debate, discuss and exchange opinions on these issues, the European field is devoid of any real debate. It would seem that everyone in Europe – politicians, administrations and journalists alike – all seem to think the same. Aside from a few reps of specific think-tanks, the Europe that once prided itself on free thought, diversity, and multi-cultural variety, has become a boring uniformity. At the lack of any true open live debate, Europe has become a brain dead non-entity.
It is not that Europe has no opinion. It just has one, socially enforced, opinion.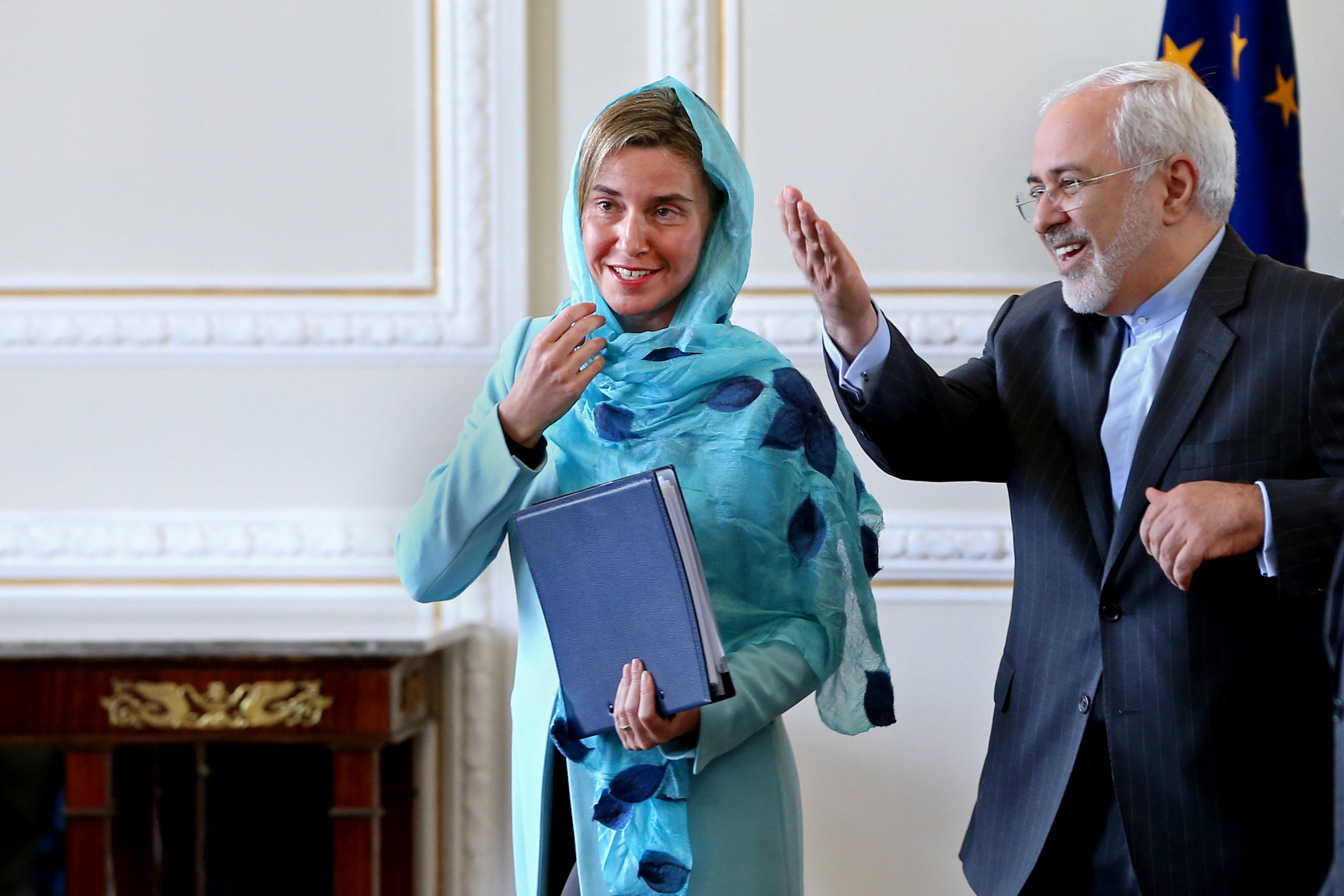 Even the French leader, Macron, who, as a lone senior European voice acknowledged concerns regarding Iranian regional behavior, Iranian ballistic missile tests, Iran's pressure on Syria and Hezbollah activity, even he, as reported in reuters and cnn, felt the need to toe the European line of upholding the agreement at all cost. Other European voices are all a choir, which can even be perceived as a lobby group on behalf of Iran.
Reuters reports that a senior European figure states "Europe will do everything to uphold the agreement". Theguardian reports how Europeans are "looking for ways to bypass the US in order to save the deal". Reuters reports on the uniformity of the European envoys and how they lobby on behalf of the deal, taking their lobbying efforts to the US Congress. al-monitor expands on how "Iran relies on Europe". Forbes describes the "divergence of US and Europe" – how – while Europe offers finance to Iran, the US debates imposing extra sanctions. Just one correction – in the US there are different opinions on the sanctions issue, while in Europe it would seem just conformity.
Some might claim that the potential financial rewards are driving European submission. Some might claim that an avoidance to any confrontation (with Iran in this case) is at the root of the European accord. Both explanations seem superficial. One thing for sure – it would seem that the strange Europe conformity on this issue is worth investigation. Especially by the media.