A few media outlets reported the forced resignation of the cultural official, Abbas Daneshi. He was forced to resign from his position due to protests from the religious authorities of Iran for daring to hold a concert in the "holy city" of Qom.
As reported in the Iran Project and in  Big-Story the move is a blow to President Rouhani, who pledged a more open cultural policy. Again, Rouhani loses to the ideological religious authorities. On all his reformative pledges he seems to loose. What a loser!
The result of this whole affair was a decree that the ministry prohibits concerts in these "holy" cities.
On the other hand, the media picked up on the fact that an American series is permitted on Iranian TV. Don't get too excited. The series was permitted to the delight of the hardliners. As reported in Big-Story, the series that was permitted is "House of Cards", and the objective the highlighting of the "deceitfulness" of US politics. The show was approved for screening in Iran by the Iranian Broadcasting corporation, which is under the supervision of the Supreme Leader Khamenei. Unfortunately, the broadcasting of this American series does not reflect an easing of censorship in Iran.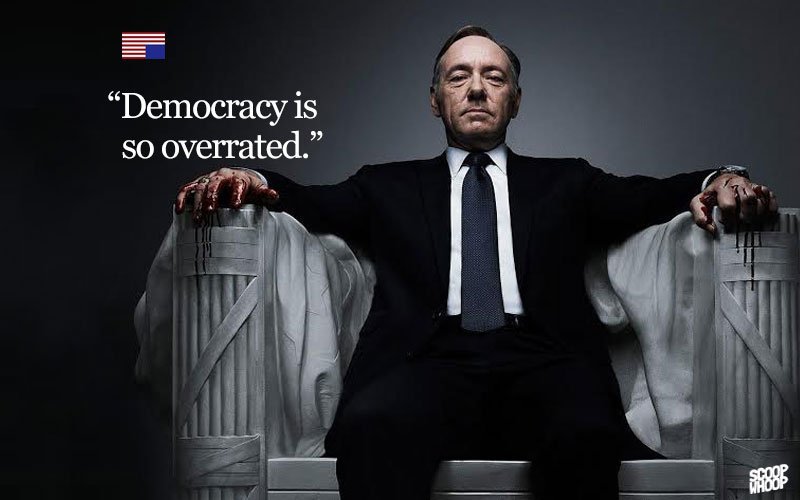 As reported by the British Small Media Foundation, censorship in Iran is not decreasing. The UN Special Rapporteur on Human Rights in Iran, Ahmed Shaheed, in his October 2016 report, describes "severe restrictions", among them: the holding of at least 14 journalists in custody (paragraph 41), the holding of at least 15 bloggers in custody (Par. 41), continued shutting down of newspapers and journals (par. 42), continued cancelling of musical concerts (par. 44), increased surveillance of artists (Par. 45), implementation of "Project Spider 2" for increased civilian surveillance (par. 45).
From the above mentioned items, we can understand more about Iranian objectives in censorship and curbing of expression.
A musical concert is not allowed. Internet sites are blocked. Musicians are persecuted. Yet, a deceitful, murderous, back stabbing, dark American series is allowed. Clearly – if it serves the "Big Satan" perception of the US and the West, despite being immoral and sinful, then it is allowed.  Evidently, not morals stand at the center of their censorship. The cultural war stands at the center of Iranian censorship.