Iran this week celebrated the Nowruz holiday, an occasion marking the beginning of spring and the Persian new year. But the holiday seems to have has two faces to it. It is an opportunity and an occasion for official speeches by the Iranian president and Supreme Leader. Yet, it may seem that it also serves something more for those aspiring to something different than Iran's theocratic regime. One could ponder whether it has turned into an arena of silent protest.
There was no lack of celebratory statements and speeches from official channels this Nowruz. President Hassan Rouhani, for example, devoted his official holiday message (accompanied by a photo of him looking rather somber while seated by a table decorated with holiday symbols and a photo of Iran's supreme leaders) to calling for "national unity" in Iran. But that's not all: he also referred to Nowruz as the "festival of moderation," claiming that the festival helps the countries of the region enjoy, according to state channel PressTV, "friendly relations and peaceful coexistence"; we doubt Iran's neighbors would agree. Iranian official Masoud Soltanifar echoed Rouhani's statement, saying at a conference that "no ritual manifests peace" like Nowruz.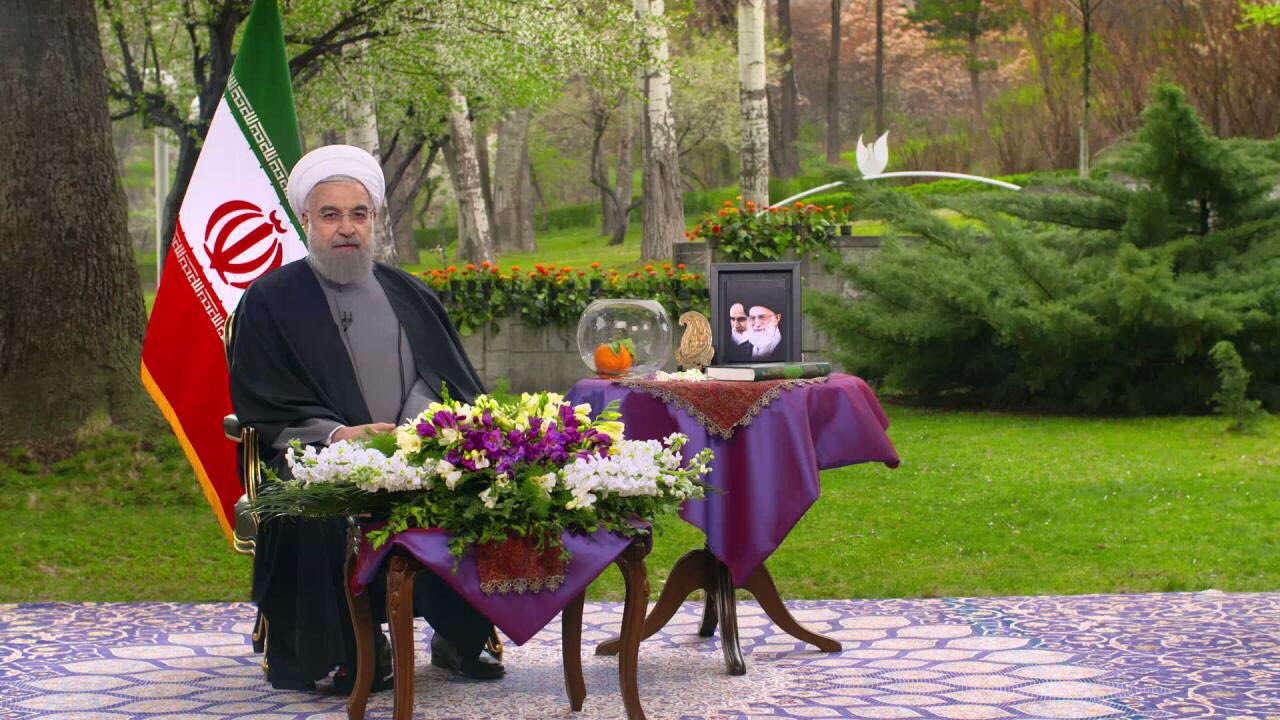 Supreme Leader Ayatollah Ali Khamenei, meanwhile, issued a message of his own – festive, but somewhat less peaceful, naming the new Iranian year (1395) as "Year of the Resistance Economy" (referring to an economy "resisting" external influence and dependent on domestic production rather than exports). He also used the occasion of Nowruz to accuse Washington of failing to respect its "commitments" under the nuclear deal (possibly giving Iran further justification to shirk its own obligations).
Thus, among the messages of peace issued by Iranian officials, there were messages indicating that hostilities between Iran and the West are far from over, and that national and regional unity is not so much on the agenda of the higher echelons of its leadership. Analyzing Khamenei's Nowruz message, Al-Monitor's Arash Karami wrote this week that his speech was at odds with Rouhani's policy for economic improvement, which privileges international agreements such as the nuclear deal over more truculent routes such as the "resistance economy."
While Iran's leaders seem to interpret Nowruz in different ways, they all ultimately point in the same direction – to the Iranian regime staying firmly in place. Away from officialdom, however, there are those who celebrate the holiday as a way of preserving Iran's cultural heritage – as a form of dissent, expressed by perpetuating a pre-Islamic custom now co-opted by Iran's religious leadership for its own political ends.